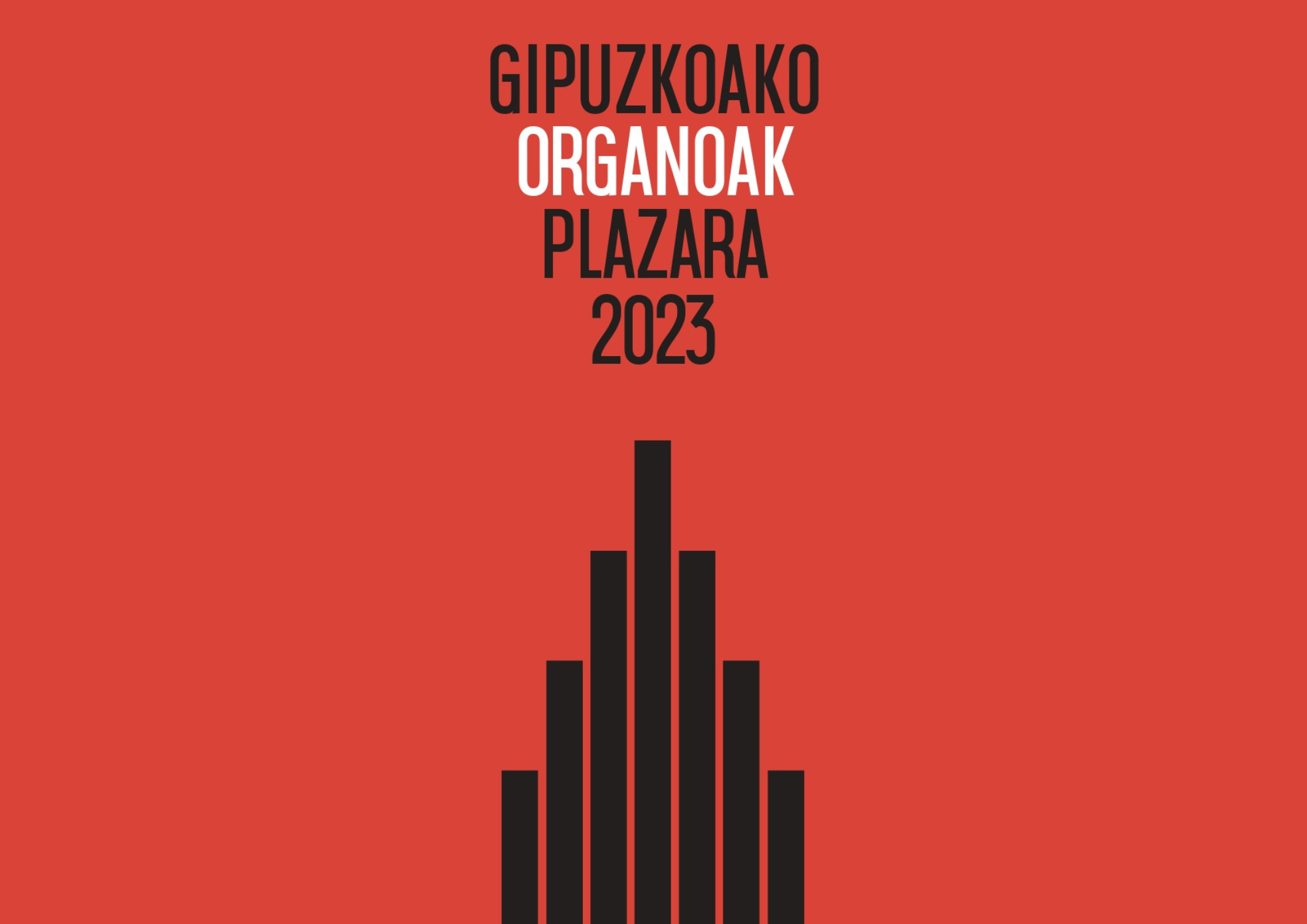 GIPUZKOAKO ORGANOAK PLAZARA 2023
Musikene y la Diputación de Gipuzkoa celebrarán la sexta edición de ORGANOAK PLAZARA 2023 entre el 25 de marzo y el 2 de abril. Este ciclo pretende acercar el patrimonio organístico de Gipuzkoa y el repertorio de órgano al público a través de un programa versátil con actividades variadas. 
El ciclo comienza con una actividad didáctica y de difusión del órgano de la iglesia San Martin de Tours de Andoain cuya presentación correrá a cargo de Esther Iñíguez, Se mostrarán las características de este instrumento a través de breves y amenas explicaciones e interpretaciones musicales. Ese mismo día por la tarde, en el Santuario de Loiola de Azpeitia tendremos la oportunidad de escuchar un dúo singular de órgano y txistu, ofrecido por los titulados en Musikene, Peio Irigoien (txistu) e Ignacio Arakistain (órgano).
Los tres siguientes eventos tendrán como protagonistas los órganos de Donostia de las iglesias de San Vicente, Santa María y Buen Pastor. Este año nos visitará el joven organista francés Thomas Ospital, que dejará su impronta en dos de ellas. En la Catedral del Buen Pastor ofrecerá un concierto con obras de los siglos XVIII, XIX y XX y en la iglesia de Santa María ofrecerá una masterclass abierta al público.  En la iglesia de San Vicente el alumnado de órgano de Musikene presentará un interesante concierto dividido en dos partes, la primera de ellas dedicada a Bach y la segunda a cinco representativos compositores de este instrumento.
La edición de este año se completa con la organista eslovaca y profesora de Musikene, Monica Melcova, que ofrecerá un original concierto en la iglesia San Martin de Tours de Ataun bajo el título "Gentleman of the Chapel Royal" en homenaje a William Byrd cuando se cumplen cuatrocientos años de su muerte.
Más información aquí