Master's Degree in Music Performance
ACADEMIC CALENDAR: From October 2019 to June 2020.
VERY FEW SPOTS LEFT FOR 2019-2020!
Information:
REGISTRATION: until the 25th of August included.
ACCESS TESTS: first fortnight of September 2019
MATRICULATION: Online. Second fortnight of September
NEW ADMISSION PLACES OFFERED: 52 per academic year
SPECIALTIES OFFERED IN SEPTEMBER: Open
CONTACT
Contact for further information: master@musikene.eus
Musikene. Centro Superior de Música del País Vasco (Higher Centre of Music of the Basque Country).
MÁSTER INTERPRETACIÓN MUSICAL* 2019-2020
Europa Plaza no. 2
20018 Donostia-San Sebastián
Gipuzkoa
Registration Form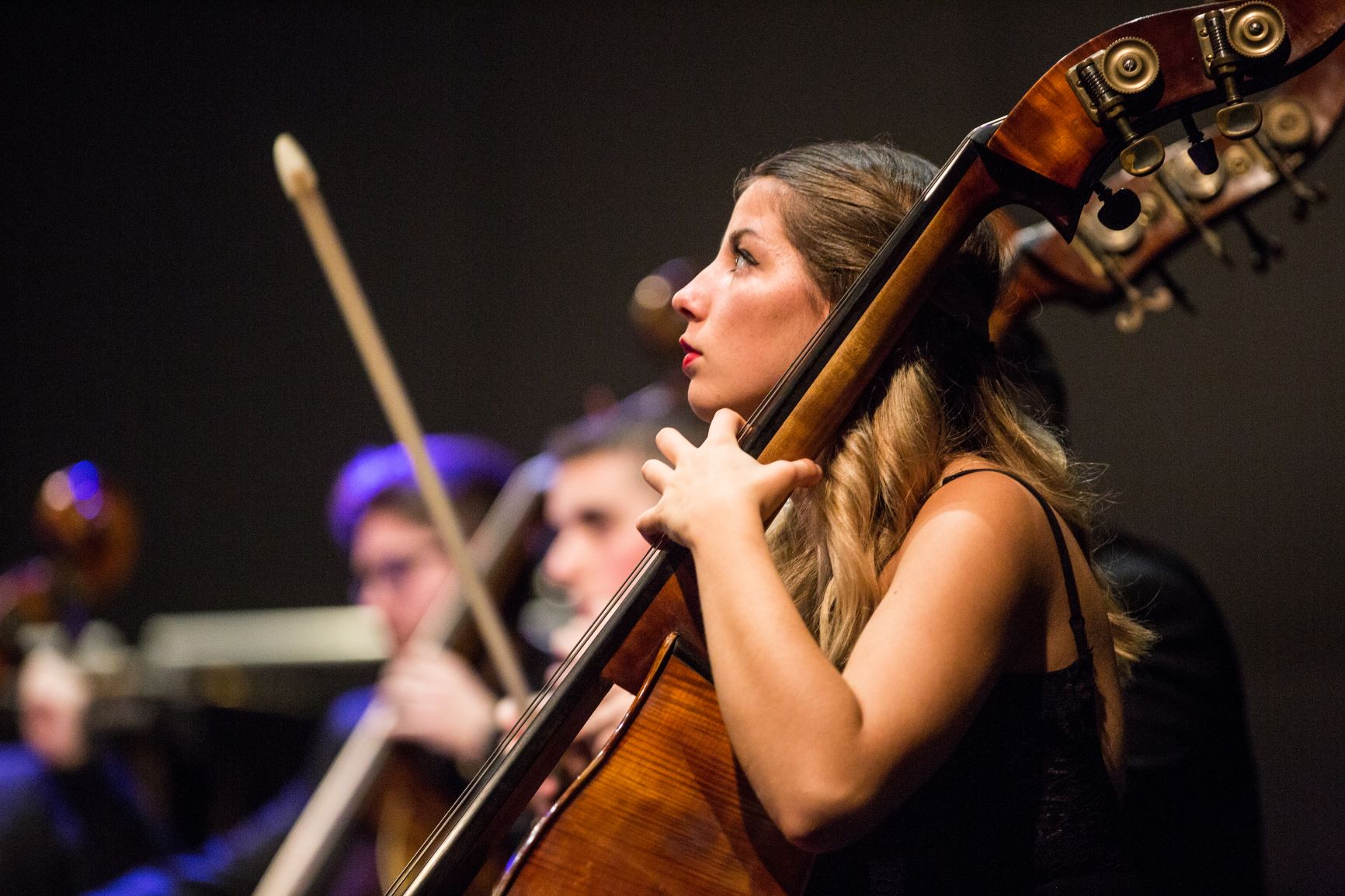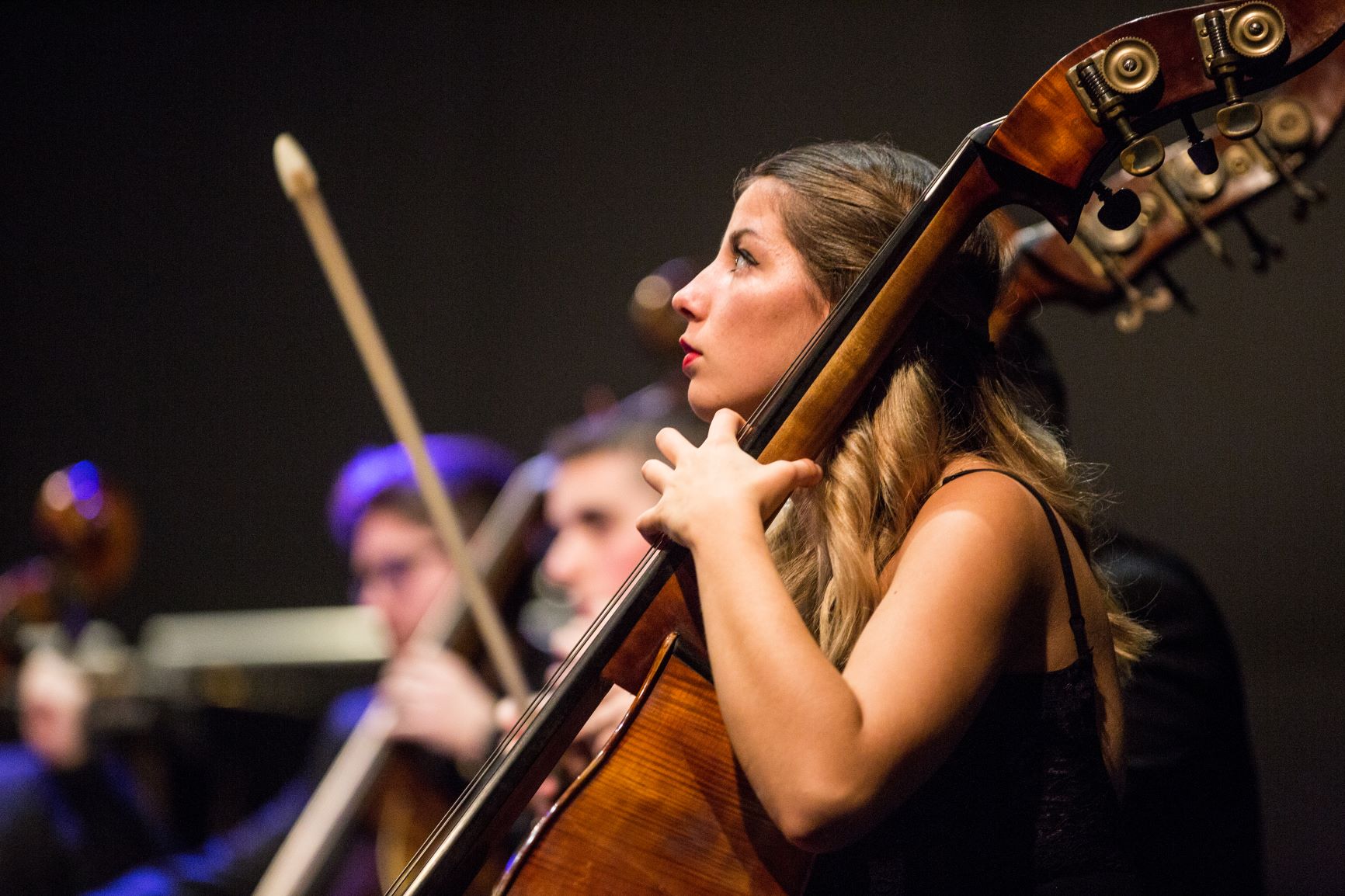 Typology of the places:
| | |
| --- | --- |
| Vocal or instrumental speciality | No. of places offered |
| Piano | 6 |
| Singing | 4 |
| Violin | 4 |
| Viola | 2 |
| Cello | 2 |
| Double bass | 2 |
| Trumpet | 2 |
| Trombone | 2 |
| Horn | 2 |
| Tuba | 2 |
| Clarinet | 2 |
| Flute | 2 |
| Oboe | 2 |
| Bassoon | 2 |
| Saxophone | 2 |
| Percussion | 2 |
| Organ | 2 |
| Txistu | 2 |
| Accordion | 2 |
| Guitar | 2 |
| Harp | 2 |
| TOTAL | 52 |
STRUCTURE OF THE MASTERS DEGREE
Number of credits of the qualification: 120 ECTS
Compulsory subjects: 86 ECTS
Optional subjects: 12 ECTS
External work experience: 5 ECTS
Dissertation: 17 ECTS
CURRICULUM
1st YEAR
ANNUAL SUBJECTS
ECTS
COMP
Soloist Repertoire I
26
COMP
Professional development
5
TERM SUBJECTS
FIRST TERM
ECTS
COMP
Extended instrumental techniques
3
OP
Optional 1
6
DISS
Methodology of research
5
TERM SUBJECTS
SECOND TERM
ECTS
COMP
Chamber Music/Ensemble I
5
COMP
Creation-Interpretation dialogue
5
2nd YEAR
ANNUAL SUBJECTS
ECTS
COMP
Soloist Repertoire II
21
TERM SUBJECTS
THIRD TERM
ECTS
COMP
Chamber Music/Ensemble II
5
COMP
Interdisciplinary Creation Projects
6
OP
Optional 2
6
P
External project
5
TERM SUBJECTS
FOURTH TERM
ECTS
COMP
Chamber Music/Ensemble III
5
COMP
Recording and post-production techniques
5
DISS
Dissertation
12
Contents and methodology
CONTENTS
The Masters Degree is structured in five modules:
Speciality Module: this is a practical-instrumental module aimed at perfecting the performer. Taking individual instrument classes as its base, they are complemented by Chamber Music/Ensemble classes, according to the students' own artistic projects reflecting their interests. It is conceived as a learning block with the speciality's teaching staff, achieving an all-round preparation of the student, as a performer, in different facets (soloist, chamber music and ensemble) and contexts.

Compulsory Module: aimed at practical realities and the needs of the present-day performer. It covers subjects such as Professional Development, Creation-Interpretation Dialogue, which facilitates the discovery of composers and instruments in real situations; Extended Instrumental Techniques, which connects the students to the new music of the 20th and 21st centuries; and Recording and Post-production Techniques, with real work experience of recording, which means the students can end the Masters with a CD of their own, among others things.
Optional Module: allows the student to personalise their particular interests by means of the chance to choose optional subjects which complement and deepen instrumental practice from the theoretical point of view. Their aim is to broaden the perspective of students through the diverse approaches to fundamental aspects for the integration of music in the current global world.
External Work Experience Module: this presents the opportunity to acquire work and artistic experience via participation in concerts, in different groups, in different music cycles.

Dissertation Module: this allows the students to acquire competence appropriate to a Masters Degree, by means of the study of different research methods and techniques for the carrying out of a dissertation. The dissertation is closely related to the student's musical project as a performer, in the Masters Final Concert.
METHODOLOGY
Type of Teaching: classroom-based teaching.
One-to-one instrument classes.
Group classes of Chamber Music /Ensembles, which includes the preparation of a public concert project.
Group classes such as Recording Techniques, Creation-Interpretation Dialogue, Interdisciplinary Creation Projects, among others – in which students make contact with the current reality of the musician, thus preparing for their future professional life.
External work experience, in different groups, in the form of concerts in music cycles in the Basque Country. 
Group classes will be in Spanish and individual classes will be in the preferred language agreed between the teacher and student (Spanish, Basque, English or French).
We recommend a knowledge of English for bibliographic consultations.
The geographical origins of the teaching staff are very diverse and international, so they are bilingual to a large extent.
The school will facilitate the learning of different languages (Spanish, Basque, English, French and German) by means of its linguistic programme.
Access and admission
Selection process
Student selection will be made by means of an in-person public access test. Those interested, as shown in their enrolment form, will be able to carry out the test by videoconference without attending the school.
Registration for access tests:
Registration dates: until the 25th of August included.
Interested persons must complete the registration form and send the following documentation to the Musikene address, or by email to master@musikene.eus:
Photocopy of National Identity Document, residence card, identity card or current passport.
Academic transcript, showing gradings and examinations in all required subjects to access official Masters studies.
Curriculum Vitae
Letter of motivation for taking this Masters and other merits which the candidate wishes to contribute.
Access tests:
Dates:
| | | |
| --- | --- | --- |
| MASTERRA / MÁSTER | EGUNA / DIA | ORDUA / HORA |
| Interpretación (instrumento: Arpa) | 03/09/2019 | 16:00 |
| Interpretación (instrumento: Canto) | 06/09/2019 | 11:00 |
| Interpretación (instrumento: Clarinete) | 04/09/2019 | 16:30 |
| Interpretación (instrumento: Contrabajo) | 05/09/2019 | 15:00 |
| Interpretación (instrumento: Fagot) | 09/09/2019 | 11:00 |
| Interpretación (instrumento: Flauta) | 09/09/2019 | 11:00 |
| Interpretación (instrumento: Guitarra) | 03/09/2019 | 16:00 |
| Interpretación (instrumento: Oboe) | 04/09/2019 | 10:00 |
| Interpretación (instrumento: Órgano) | 06/09/2019 | 15:30 |
| Interpretación (instrumento: Percusión) | 04/09/2019 | 10:00 |
| Interpretación (instrumento: Piano) | 03/09/2019 | 11:00 |
| Interpretación (instrumento: Trombón) | 04/09/2019 | 12:00 |
| Interpretación (instrumento: Trompa) | 04/09/2019 | 12:00 |
| Interpretación (instrumento: Tuba) | 09/09/2019 | 11:00 |
| Interpretación (instrumento: Txistu) | 09/09/2019 | 10:00 |
| Interpretación (instrumento: Viola) | 03/09/2019 | 10:00 |
| Interpretación (instrumento: Violín) | 04/09/2019 | 16:00 |
| Interpretación (instrumento: Violoncello) | 05/09/2019 | 15:00 |
Structure of the test:
1) Performance* of at least three works or fragments of the same, representative of different styles and periods, with a maximum duration of 20 minutes for all specialities.
2) Personal interview.
Grading: Test 1: 80% / Test 2: 20%
*Works requiring it should be performed with an accompanist and the candidates will be able to bring their own partner. Musikene will supply accompanying musicians for those candidates who request them in their registration form and pay the corresponding charges for this service.
The jury will be made up of three teachers from the school who are specialists in the discipline which is the object of the examination, and they will evaluate the artistic and technical skills of the candidates, their composition project and their communication skills and their degree of motivation to carry out the Masters.
If there are places available, Musikene shall be able to hold a new selection process which shall be advertised on the school website in a timely manner.
Access requirements
To be in possession of an official qualification in higher arts education, an official qualification or graduate degree or its equivalent from an institution of the European Higher Education Area or to finish the studies of the aforementioned qualification during the 2018/2019 academic year.
Likewise, students may also access the course with qualifications from educational systems outside the European Higher Education prior checking by the competent educational administration that they show an equivalent level of training.
Presentation of the qualification (or the receipt for payment of the rights to it) will be required upon enrolment. Those students who are currently undertaking the final year may submit this documentation at the end of it. In the latter case, such documentation should be submitted by October 15, 2019
TEACHING STAFF
Compulsory subjects
Soloist Repertoire I y II:
Accordion: Iñaki Alberdi
Harp: Christine Icart
Singing: Maite Arruabarrena, Ana Mª Sánchez
Clarinet: José Luis Estellés
Double bass: Pierre De Maistre
Basson: David Tomás
Flute: Miguel Ángel Angulo, Bruno Claverie
Guitar: Marco Socías
Oboe: Christian Wetzel
Organ: Esteban Landart
Percussion: Javier Alonso, Javier Azanza, Antonio Domingo, Lorenzo Ferrandiz
Piano: Gustavo Díaz-Jerez, Miguel Ituarte, Marta Zabaleta
Saxophone: Miguel Ángel Lorente
Trombone: Juan Real
Horn: Rodolfo Epelde
Trumpet: Luis González
Tuba: Luis Gimeno
Txistu: Aitor Amilibia
Viola: Natalia Tchitch, Josep Puchades
Violin: Catalin Bucataru, Aitzol Iturriagagoitia, Tatiana Samouil, Liana Gourdjia
Violoncello: Damián Martínez, Asier Polo
Chamber Music I, II, III: Instrument teachers, according to the student's artistic project.
Ensemble I, II y III: José Luis Estellés
Professional development: Mª José Cano, Juan Solaguren; Guest teacher
Creation-Interpretation dialogue: Instrument and composition teachers
Interdisciplinary Creation Projects: Mª Eugenia Luc
Recording and post-production techniques: Juanan Ros
Extended instrumental techniques: Ramón Lazkano
Work experience
External project: Each student will have a work experience tutor
Dissertation
Methodology of research: Itziar Larrinaga, Josu Okiñena
Dissertation:
Optional subjects
Art and society: Itziar Larrinaga, Stefano Scarani
Inter-cultural dialogue and new audiences: Mercedes Albaina, Ana García Urcola, Elix Etxebeste
Creative and aesthetic thought of the 20th and 21st centuries: Elix Etxebeste
Enrolment
Registration
The Masters Degree can be carried out in two years full-time, with matriculation of 60 ECTS per academic year, or part-time in three years, with a minimum matriculation of 45 ECTS in the first academic year. Each year, the matriculated credits during that academic year are paid.
Complete matriculation per academic year (60 ECTS): 5820 euros.
Payment will be made in 3 instalments:
a third at matriculation
the remaining amount in two halves, one in November and the other in February.
If you are a qualified ex-student of Musikene, you will enjoy a 15% discount on the price of matriculation.
Grants
General grants:
Basque Government grants: Students resident in the Autonomous Community of the Basque Country can gain access to the grants the Basque Government gives annually to carry out university studies and other higher studies. The open call is published in July at: http://www.hezkuntza.ejgv.euskadi.eus
Ministry of Education grants: Students residing outside the Autonomous Community of the Basque Country can gain access to general grants for those students carrying out post-compulsory education given annually by the Ministry of Education at the end of July at: www.mecd.gob.es
Regulations
The Royal Decree 1614/2009, of 26 October, establishes the regulation of higher artistic studies regulated by Organic Law 2/2006. Article 7 of this Royal Decree authorises higher artistic education centres to offer masters degrees.
Homologation of the Ministry of Education and Vocational Training.