Gabriel Erkoreka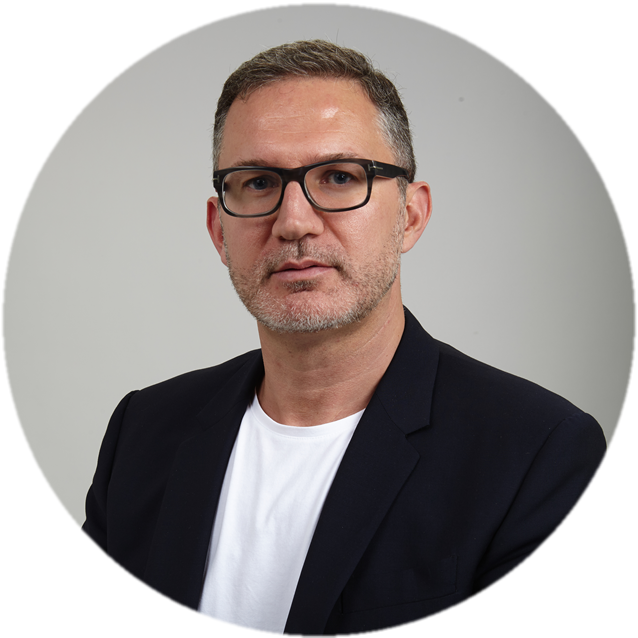 Gabriel Erkoreka nace en Bilbao en 1969. Estudia en el Conservatorio J.C. de Arriaga, y con Carmelo Bernaola en Vitoria. Posteriormente, ingresa en la Royal Academy of Music de Londres donde realiza un postgrado de composición con Michael Finnissy obteniendo el Diploma de excelencia y un Master con distinción por la University of London.
Sus obras han sido interpretadas en la Biennale di Venezia 2004 y 2014; la Musikverein de Viena; South Bank Centre de Londres; en los ISCM World Music Days de Manchester, Hong Kong y Beijing; el Festival Musica Strasbourg, el Symphony Space de Nueva York o la Salle Cortot de París. En 2018 recibió la Carta Blanca de la OCNE, celebrada en el Auditorio Nacional de Música de Madrid. Ha obtenido diversos premios: SGAE 1996, Premio de Roma  2001, Musika Bulegoa 2018, INAEM o el Premio 'Reina Sofía'.
Ha recibido encargos del Nieuw Ensemble de Amsterdam, la Biennale für Neue Musik de Hannover, Cuarteto Arditti, OCNE, ORCAM, OSE, BOS, Museo Guggenheim de Bilbao, etc. Es miembro asociado honorífico de la Royal Academy of Music. Actualmente es coordinador del Ciclo de Conciertos de Música Contemporánea Fundación BBVA en Bilbao.