Victor Merlo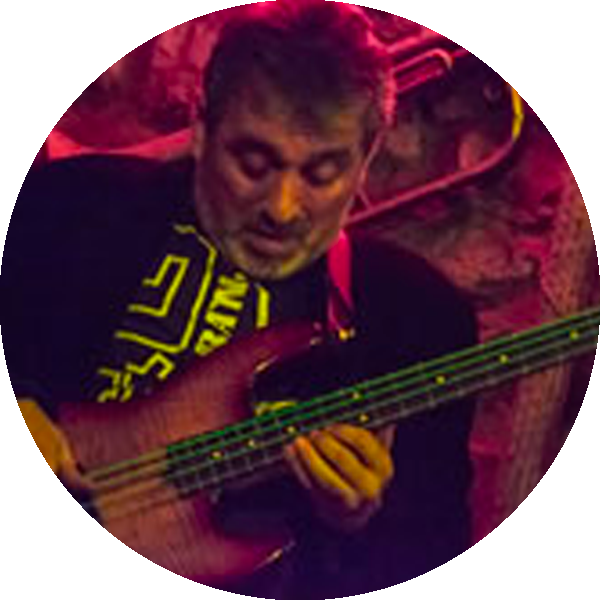 Tras estudiar en España contrabajo clásico y Jazz, en el año 1989, se traslada a Boston  (Massachussets) con una beca del Berklee College of Music donde permanece hasta el año 1992, año en el que se gradúa en Performance, obteniendo la máxima calificación. Durante su formación en la Universidad estadounidense, realizó estudios de contrabajo de jazz, bajo eléctrico, teoría , armonía, composición , arreglos, dirección, performance y pedagogía.
Ha colaborado extensivamente con proyectos de jazz nacionales e internacionales incluidos: Pat Metheny and Gary Burton Group, Gary Burton Berklee All Stars, Herb Pomeroy Big Band, Hal Crook, Bill Pierce, Woody Shaw, Anthony Hart, Chris Cheek, Seamus Blake, Kurt Roserwinkel, Chuck Loeb, Bob Moses, Jon Dryden, Marc Miralta, Jorge Rossy, Jorge Pardo, Chano Domíngez, etc.
También ha tocado con figuras de primer nivel en España como: Joan Manuel Serrat, Joaquín  Sabina, Antonio Vega, Javier Ruibal, Diego  El  Cigala, etc.
Actualmente está trabajando como compositor, para la  serie  HACHE de Netflix, que se estrenará en otoño del 2019.