José Francisco Martínez Antón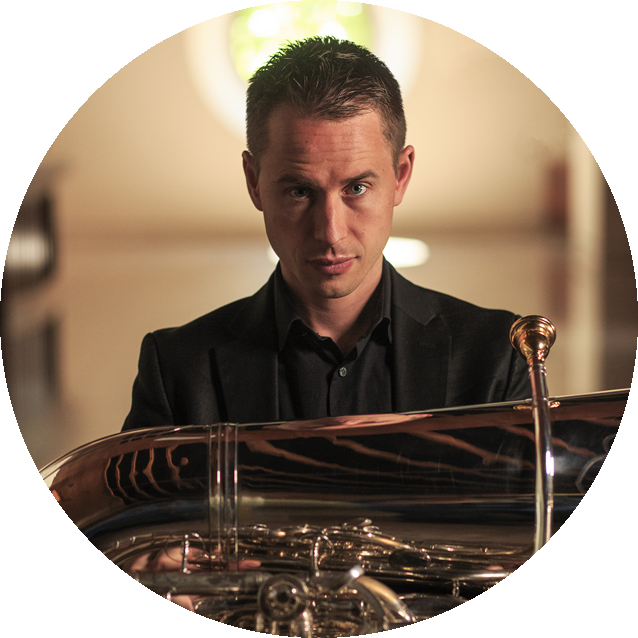 Natural de Chelva (Valencia), Jose Martínez es tuba principal de la Orquesta Nacional de España y cofundador de Duo2Arts!, proyecto de música, danza y teatro, junto a la bailarina Sherezade Soriano.
Jose fue miembro de Civic Orchestra of Chicago y colaborador de Boston Symphony y Boston Pops, Chicago Symphony, Gothenburg Symphony, Jalisco Philharmonic, Mahler Chamber Orchestra, Malaysian Philharmonic, Minnesota Orchestra, New York Philharmonic, Porto Symphony, Saint Louis Symphony o Seattle Symphony.
Martinez es miembro de brassONEquintet (Quinteto de Metales), Duo Basso Continuo (Tuba & Piano) y SylvaDúo (Tuba & Percusión). Ha colaborado con World Brass y tocado en Chicago Symphony MusicNOW contemporary music series.
Jose consiguió 1er premio en Busan Maru International Concerto Competition, Luminarts Foundation Solo Competition, y actuó como solista en Midwest Clinic International Conference con Civic Orchestra of Chicago.
Martínez se formó principalmente con Mike Roylance, Gene Pokorny, Morten Agerup y Sergio Finca, y atribuye progresos artísticos a sus residencias en Tanglewood Music Center, Music Academy of the West o University of Redlands.
Doctor en Artes Musicales por Boston University, Jose Martinez es profesor temporal en Musikene desde el curso académico 2020/2021