Anne Landa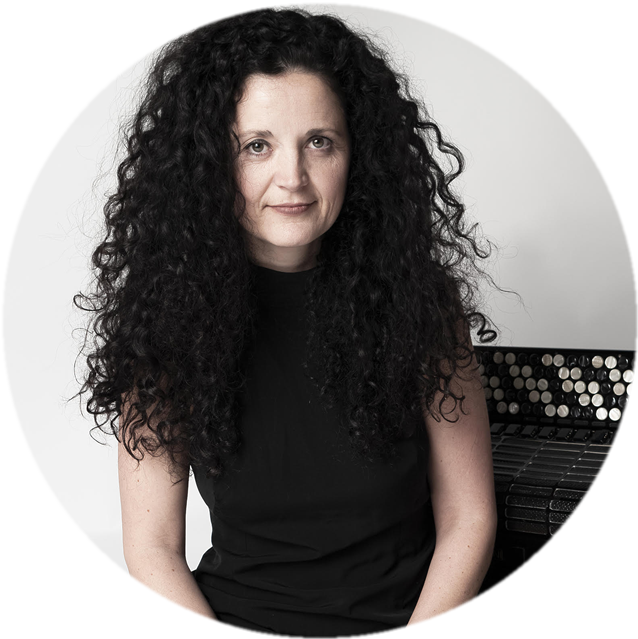 Anne Landa se formó como profesora de Técnica Alexander en el Alexander Techniek Centrum de Ámsterdam (1997-2001).Miembro de la Society of Teachers of the Alexander Technique (STAT, Londres).
Título superior de acordeón (Medaille d´or à l´unanimité) por el Conservatorio Nacional de Grenoble (Francia).
Ha ofrecido cursos de Técnica Alexander en diversas instituciones como Aula de música de la Universidad de Alcalá de Henares, Fundación Loewe (Encuentros de piano), Universidad Pública de Navarra, Joven Ballet de Biarritz, Spanish Brass Luur Metalls, Universidad Pública del País Vasco, conservatorios y escuelas de música (Madrid, A Coruña, Bilbao, San Sebastián, Burgos etc), Conservatorio Sta.Cecilia (Roma),entre otros.
Como acordeonista ha ofrecido conciertos en salas y festivales como Teatro dell´Opera (Roma), Festival di Novurgia (Milán), Festival de Música y Danza de Granada, CDN (Teatro María Guerrero, Madrid) Gaudeamus Fondation de Ámsterdam, Festival de Nuevas Músicas de Bilbao, Orff
Zentrum de Munich, Teatro Rossini (Pesaro), Academia Suiza de París, Palazzo delle Esposizioni (Roma),  etc.
.En 2017 forma parte como acordeón solista en el papel de Carmen, en el estreno de la ópera "La ciudad de las mentiras" de E.Mendoza en el Teatro Real de Madrid.
Desde 2002 trabaja T.Alexander  con alumnos del departamento de jazz de Musikene.