CURSO DE POSGRADO DE TUBA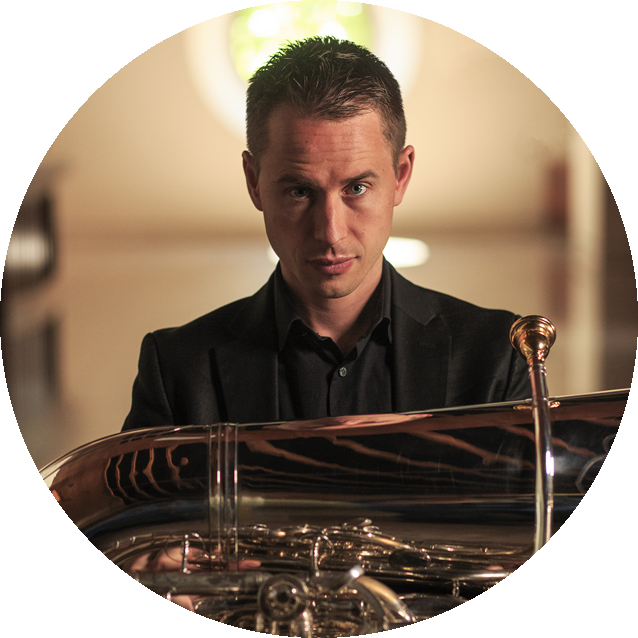 PROFESOR: JOSÉ FRANCISCO MARTÍNEZ ANTÓN
Natural de Chelva (Valencia), Jose Martínez es tuba principal de la Orquesta Nacional de España y cofundador de Duo2Arts!, proyecto de música, danza y teatro, junto a la bailarina Sherezade Soriano.
Jose fue miembro de Civic Orchestra of Chicago y colaborador de Boston Symphony y Boston Pops, Chicago Symphony, Gothenburg Symphony, Jalisco Philharmonic, Mahler Chamber Orchestra, Malaysian Philharmonic, Minnesota Orchestra, New York Philharmonic, Porto Symphony, Saint Louis Symphony o Seattle Symphony.
Martinez es miembro de brassONEquintet (Quinteto de Metales), Duo Basso Continuo (Tuba & Piano) y SylvaDúo (Tuba & Percusión). Ha colaborado con World Brass y tocado en Chicago Symphony MusicNOW contemporary music series.
Jose consiguió 1er premio en Busan Maru International Concerto Competition, Luminarts Foundation Solo Competition, y actuó como solista en Midwest Clinic International Conference con Civic Orchestra of Chicago.
Martínez se formó principalmente con Mike Roylance, Gene Pokorny, Morten Agerup y Sergio Finca, y atribuye progresos artísticos a sus residencias en Tanglewood Music Center, Music Academy of the West o University of Redlands.
Doctor en Artes Musicales por Boston University, Jose Martinez es profesor temporal en Musikene desde el curso académico 2020/2021.

Descriptor
Este curso está dirigido a instrumentistas que deseen preparar y abordar cualquier tipo de reto musical.
Estos retos pueden ser:
Audiciones, tanto de orquesta como de banda, ya sean a nivel profesional o de estudiante.
Preparación de repertorio solista para ser tocado en concursos, conciertos, recitales o pruebas de diverso calado, como las oposiciones.
El objetivo es que el alumno adquiera y desarrolle las habilidades técnicas, musicales y emocionales necesarias para afrontar unas audiciones con éxito.
Se trabajarán aspectos relativos a la técnica básica y extrema, aspectos técnicos y musicales del repertorio, se confeccionará un plan específico de preparación instrumental, y se tratarán aspectos psicológicos a tener en cuenta para gestionar el miedo escénico y otros factores mentales.
Las personas matriculadas, a propuesta del centro, podrán participar voluntariamente como colaboradores en aquellas actividades instrumentales programadas por Musikene, o que se realicen en colaboración con otras formaciones musicales con las que se tenga convenio.

Calendario
A acordar entre el profesor y el alumno según disponibilidad.
Plan de trabajo del curso: 17 horas individuales de clases de tuba y 3 horas de trabajo con pianista acompañante.

Precio: 2650€